When I moved to UK, everybody kept telling me that I must visit Primark. I couldn't understand what the fuss was all about because my first visit lasted few seconds (Please tell me I'm not the only one). What was your first impression of the store guys?
It is a different story now.....
Half of my wardrobe is filled with Primark Clothing items and accessories. I do believe that their clothing range in particular has improved massively and their tights, well that is my first item from the shopping haul.
Primark
tights have to be my favourite. The lining is super-duper cosy, they feel like baby's bump (yup that's how soft they are). This may sound cheesy but I wanted to buy a pair each for all of you. I even grabbed a few and then put it back.
This is a perfect Autumn/Winter transitional piece. Wear the tights on its own or under a skirt or summer dress. You can also layer them underneath your jeans to add extra warmth. That is what i do :D
This is a basic long sleeve t-shirt. I got one in white but i cannot seem to find it. I wore the white tee for my brother's birthday party and then misplaced it somewhere.
You and I can never have enough of this T-shirts. A staple piece and every girl's closet must own at least one. If you don't, you need to buy one today.
This purchase was inspired by my beautiful blogger friend Pooja from Being Beautiful and Pretty.
So, when i saw this paisley pants in Primark, i had to buy them and i'm already thinking of pairing this pants with my next item which is...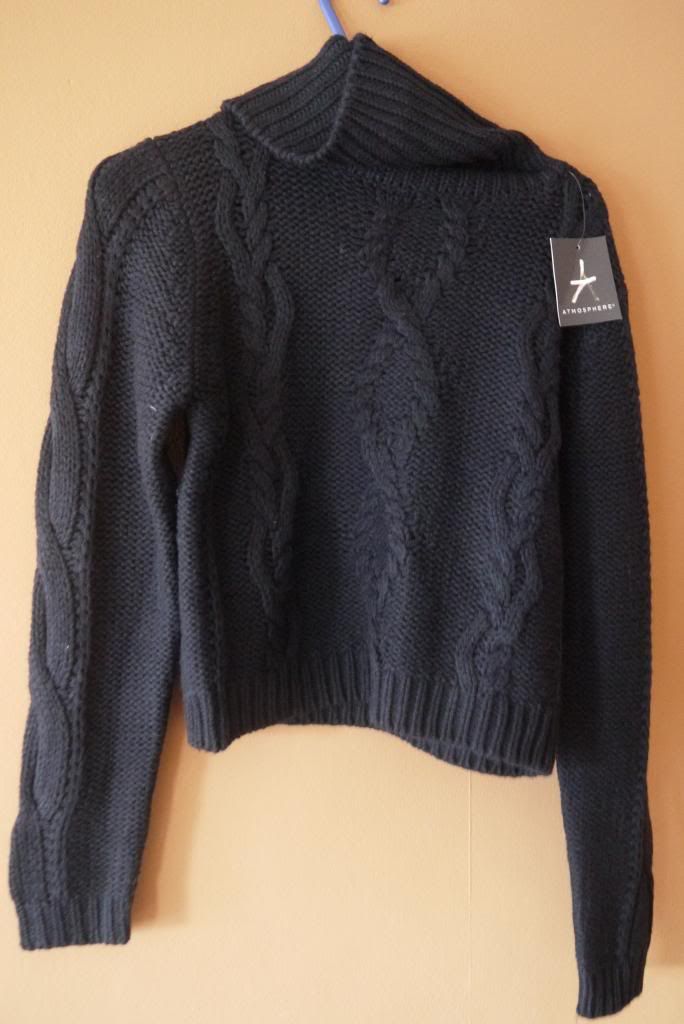 This sweater from Primark Clothing range reminds me of Jessica Alba. The gorgeous actress made headlines when she paired the sweater with a pink chiffon skirt at NYFW (New York Fashion Week). This is a rolled neck sweater but the one Jessica Alba wore was a cropped one.
This chunky cable knit can be dressed up or down depending on the occasion . I can't
wait to wear this baby with the paisley pants. What do you peeps think, would you like
to see this pairing?
As you can see, this one is not a clothing item but I have been looking to buy a non-sporty rucksack for a very long time.
So, when i saw this leopard print, faux leather trim bag in Primark, i couldn't resist and ended up buying. I already have few trips lined up, where this bag will come in handy.
Are you a rucksack fan? I have been converted by Kavita
Last but not the least is this pack of 5 rings. I wanted midi rings but they were too big for my tiny fingers and I ended up buying these ones from.
That is all peeps, which is your favourite piece from my Primark shopping haul?