This is my second time (first time at London Fashion Weekend) at the London Fashion Weekend. Just to make it clear to some of you who got confused in my last post thinking that I went to London Fashion Week. I wish but unfortunately i am not that lucky.
London Fashion Weekend is held at Somerset House after the London Fashion Week is over. The Fashion weekend is open for general public, who wants to have the Fashion week experience and shop designer items at a discounted rates.
My highlights of London Fashion Weekend are the catwalk shows and street style. Last year I was lucky to get the front seat. This year I was right at the back :(
I had to stand and watch the show.
I got Gold tickets (there's are other options as well like silver, bronze and luxe which are the most expensive but you are guaranteed a front row seat plus other things)
which included free designer tote bag designed by Julien McDonald (the one in the first picture) filled with goodies, trend catwalk show and designer catwalk show. I also got a free gift from Maybelline.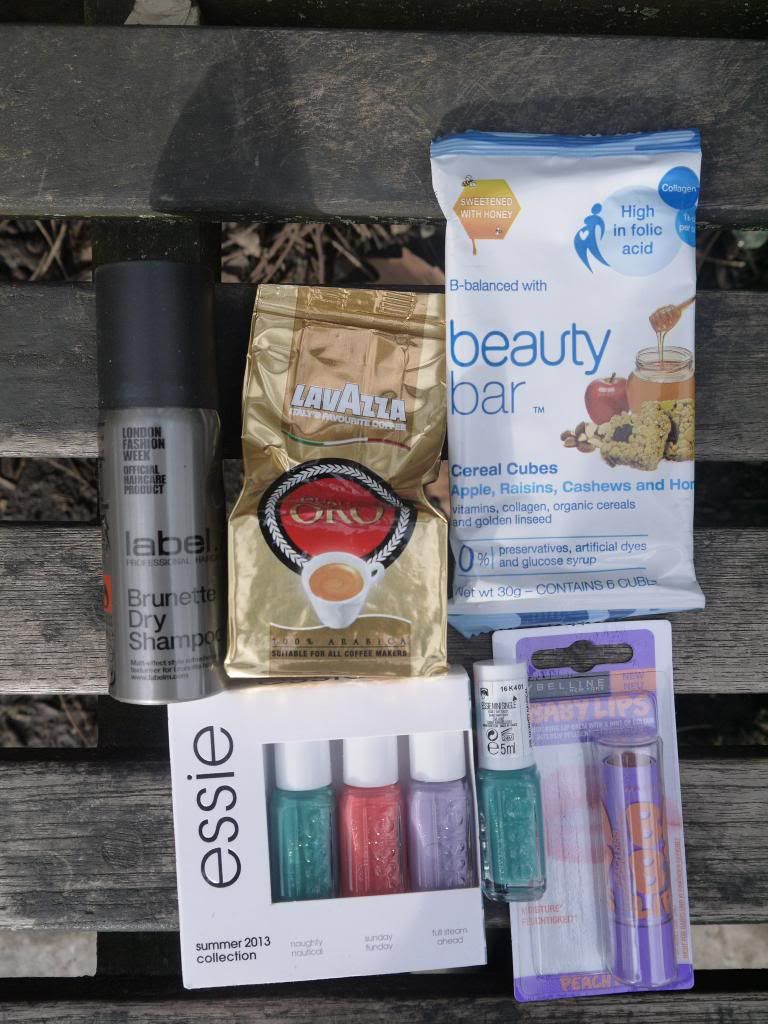 The trend catwalk was spectacular and the collection showcased were ready to wear pieces. You can wear these clothes straight off the runway.
Lace and Florals are very much in trend and is going nowhere. But this time, the lace is tough and edgy, rather than soft and delicate.
The new trend that is making big headlines this year is the sports trend. Jogging pants an sports tees were paired with heels and statement necklaces.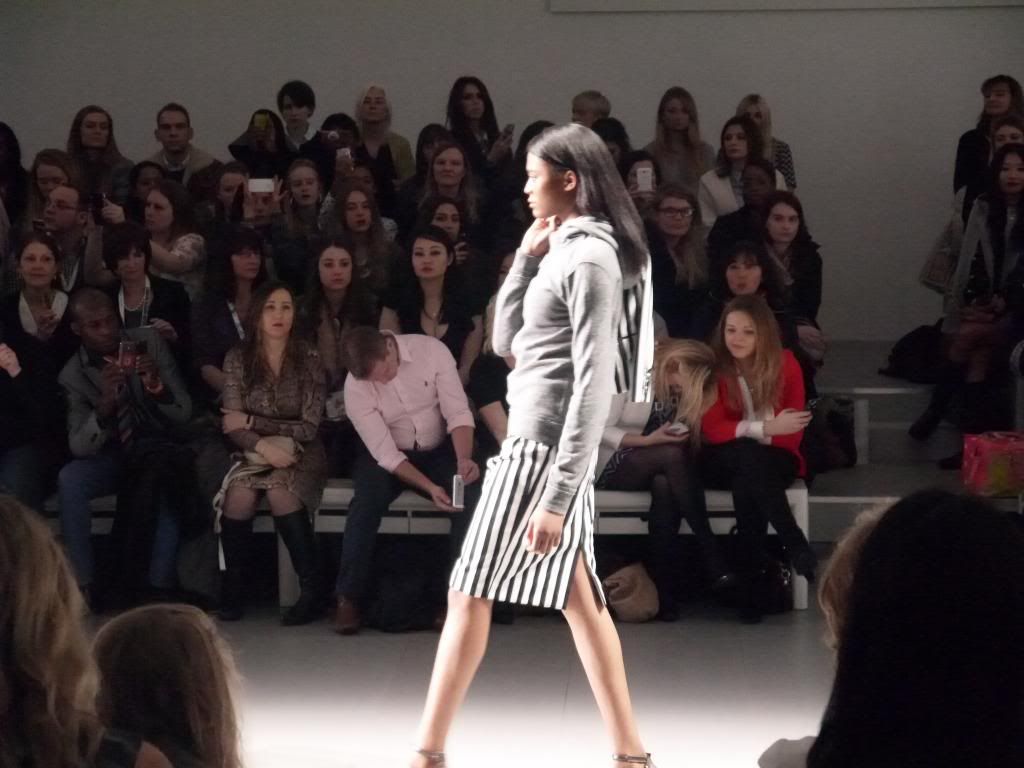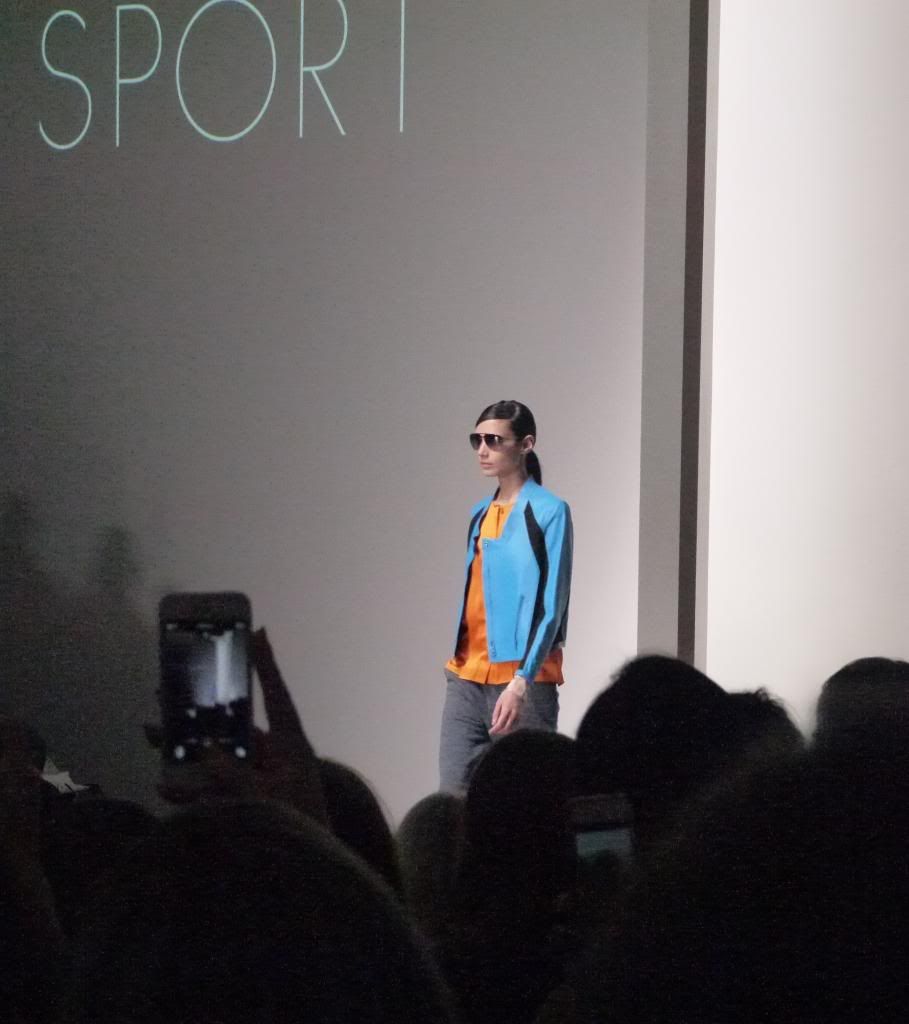 I was trying to upload the video but having problem doing so. I will try to upload it to Facebook later on. I'm using my new Mac so struggling with it at the moment.
The trend fashion show finished around 12 O'clock and the designer catwalk show was not until 4:30 (that is what i thought).
My friend and I were hungry and since we had couple of hours till the next show, we decided to
go to Nandos which is 2
stops away.
Every time we go out, we look for Nandos first :D so we both were excited that we could eat delicious food and kill time.
We got too comfortable in Nandos, so much that
we
I misread the time. The show was at 4 and not 4:30. We reached Somerset House 4:16pm, by that time the models were taking the final walk which meant we missed the whole show.
I was gutted and angry at myself that I missed my first ever designer show. My friend kept saying sorry, even though it was not her fault. This is all I have of the designer catwalk show :(
Anyway, I should consider myself lucky because I got to see and listen to Amanda Wakeley, the designer who showcased her collection.
She gave an excellent piece of advice to all the fashionistas "Be on Trend but don't be
obsessed with Trend". Wear clothes that fits your lifestyle and is best suited for your body shape.
Have you been to Fashion Week or London Fashion Weekend? If yes, how was the experience?