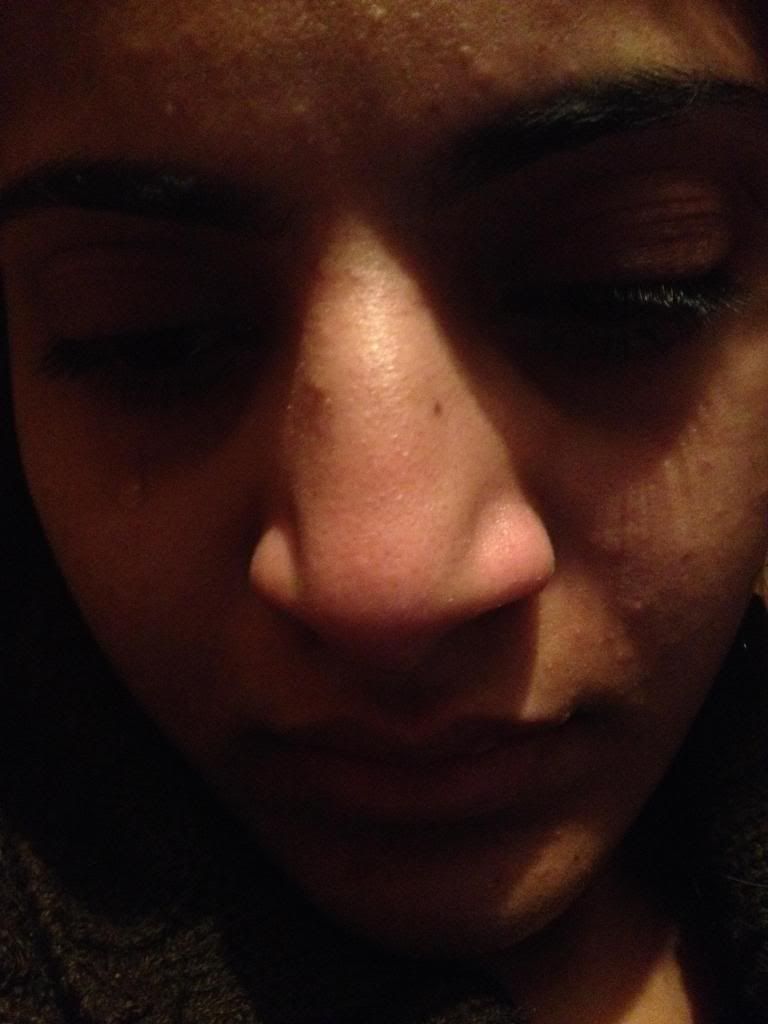 Last couple of days has been extremely difficult. To be honest, I have been struggling for a very long time. But now it's come to a stage where I cannot function at all. My body has given up on me. I want to lock the door and stay in the room. Is it a sign of depression?
To be honest, I don't know.
I don't feel like doing anything anymore. I'm trying my absolute best to focus on work and other things but it's not working. My body is drained and the energy level is 0.
I don't have appetite and have been losing weight like crazy
All i do is cry like a baby. What is wrong with me? I don't know, I wish I had an answer to the question.
Even while I'm writing this post, my eyes are filled with water and down come the tears.

"I remember my last day in hospital where the doctors did so many tests. Needles after needles being poked into my body, blood getting sucked out of my veins 6 times in one day, fluids taken out from my spine. It was too much for me to bear and I broke down and couldn't stop crying because my body had enough. I am not scad of needles but that day I couldn't. It was all too much for me physically and mentally. My patience were being tested and I lost the test".

It's hard to explain how I feel
Even when I'm surrounded by people, I feel lost and lonely
I want to go far away where nobody can find me
The future is all blurry and nothing seems clear
Feel crippled and helpless
I know this phase will pass by just like the others but at this point of time I feel I had enough.
I know I have to stay positive and come out stronger like I always do
I cannot give up and I don't want to
But sometimes Life just throws too many problems at you, thinking you are strong enough to handle everything.
I am a human and not a machine. So please give me a break and leave me alone.
I know there are people out there who has more problems than me but i wanted to share this part of me. I do fall down as well. I think I need to read "
Be Positive Be Optimistic
" and "
Never Give Up
" to get me back on track.
For now, I have started meditation to help me relax my mind and focus better. I hope I stick to the meditation therapy.
Thank you for being on this journey with me. Loads of love xx